Automatic ERP Bank Integration that Saves Time and Money
Nolan Bank Feeds is an easy integration into your ERP, enabling you to automatically download across multiple, global bank accounts as well as gateways such as Stripe, PayPal and credit cards!
Start Your FREE Trial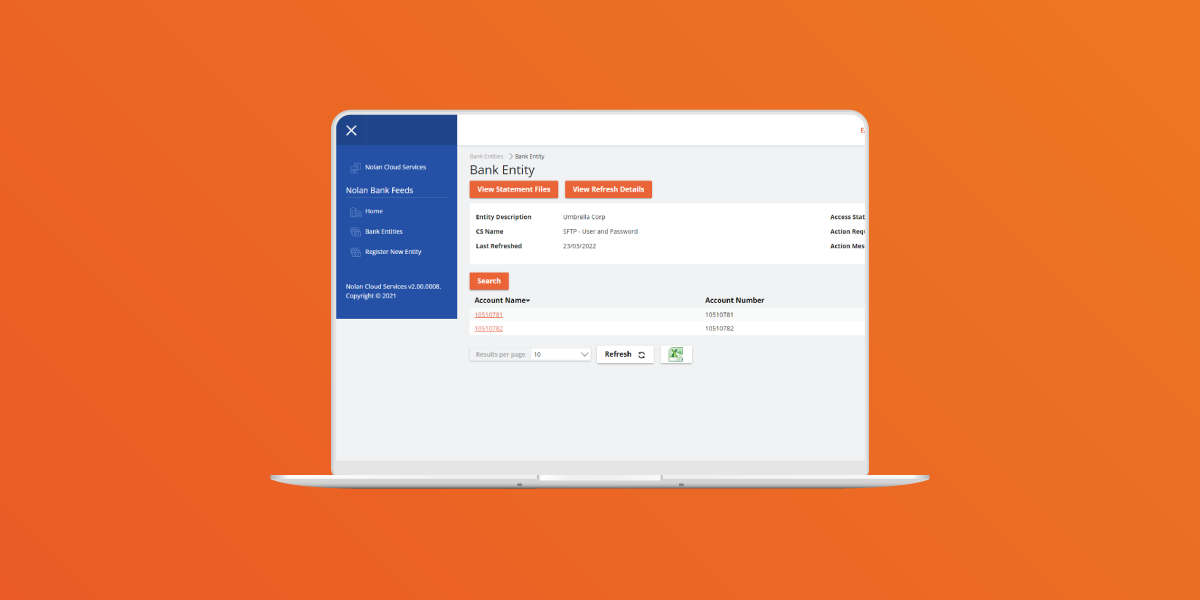 Nolan Bank Feeds allows easy bank account integration with intuitive user experience and a smart screen layout. 
Direct Integration Across All Accounts
No need to manually download statements – Nolan Bank Feeds integrates directly with multiple global bank accounts.
Saves You Time & Money
Significantly save your team time by automatically importing bank transactions into your ERP, eliminating the need for manual downloads.
Full Support During Implementation
Support and advice to users when making the transition to an automated service, ensuring it's a quick and simple process.
"Nolan ensures that any and all upgrades or development work is carried out with minimum disruption, but still with the high quality we expect."
 Nolan Bank Feeds is perfect for companies who have:
 High transaction volumes
 Multiple bank accounts
 Multiple locations or divisions across the world
Why Nolan for ERP Bank Integration?
Since 1988, we've established strong relationships with our partners in the tech industry, enabling us to have access to the very best technical resources and latest innovations as well as customise our services to very specific requirements.
About Nolan
Ready to chat?
Our expert team are here and ready to help you, so send us a message or give us a call