3 Ways a new ERP system will improve your customer service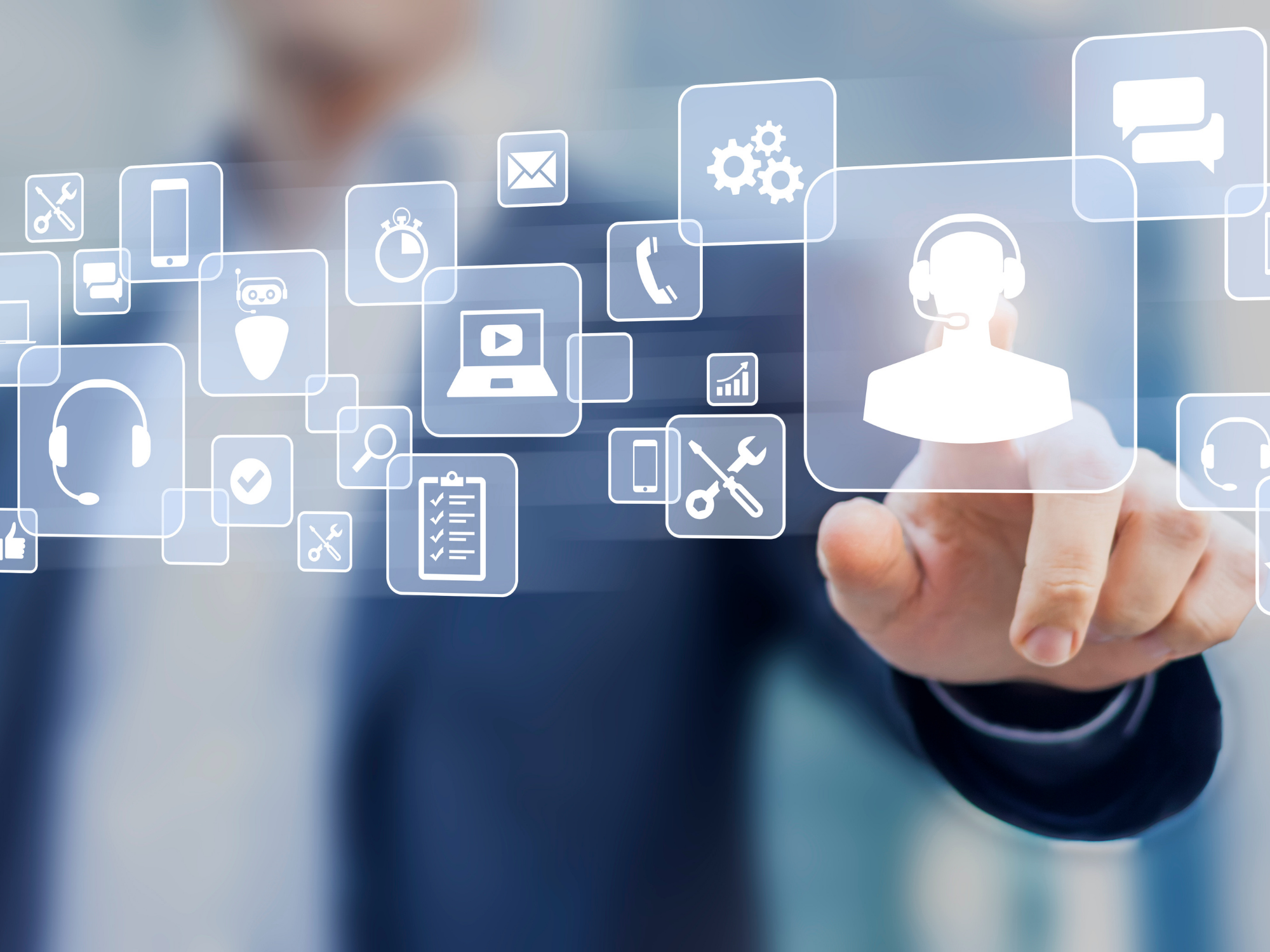 In 2021, having a brilliant product isn't enough. You need to have great customer service and aftercare to match.
To manage the challenges of increased customer demands and expectations, many organisations are turning to customer engagement solutions.
When done well, digital solutions can help businesses create great customer service experiences, and ultimately reap the benefits.
Here's 3 ways a new ERP will improve your customer service processes.
1. Speed up your customer service
Automate responses
To speed up your customer service and ensure you reply to every customer's enquiry, you can set up automated responses within your ERP. This will let your customers know immediately that you have received their support request.
Have reply templates available
You might also receive similar questions from your customers on a regular basis. To manage these questions quickly and efficiently, you can set up reply templates - which work like email signatures. You can choose a particular response from your predefined list with just a few quick clicks.

Not only will this speed things up, but by using template answers, you can ensure consistency across your customer service team.
Offer self help options
A third way to ensure fast responses is to allow your customers to help themselves via self-help options.

By giving access to helpful solutions such as FAQs, how-to videos & guides, infographics, or forums, you can help your customers to solve their problems quickly and with little fuss.
Looking to improve customer service and implement a new ERP?
Our expert team are ready to help you.
2. Keep on top of your service process
Streamline customer enquiries
By implementing a new ERP, such as NetSuite or Microsoft Dynamics, you can begin to streamline your customer service process by gathering all customer requests, organising them and allocating them to the right member of your support team.

With a Cloud-based ERP, you can also achieve transparency across your organisation, as different departments can easily access all the same information - helping to better organise and streamline your workflow and improve the customer experience.
Have real-time insights on customer service performance
Real-time customer service dashboards will offer insights on how your team are handling customer service requests. By using a Cloud-based ERP, you could gain an instant overview of your request statuses and all cases waiting in the queue.

Is a team member overloaded with support requests? Do you have an important customer that has been waiting longer than your promised response time? Use this real-time information to keep on top of your service performance and better manage your team.
Analyse performance over time
Your new ERP system is designed to significantly improve your efficiency, flexibility, and productivity, but how can you measure this?

By analysing historical data, which can be stored within your ERP, you can see how your request handling has evolved since your ERP implementation started. This can help your team review where you might need to make improvements.

Maybe there is a particular product that customers struggle with, so you need to provide more helpful information around this. Or perhaps support requests have become overwhelming at weekends, and you need extra support available at that time.
3. Exceed expectations and be proactive
Make sure you have a 360-degree view of your customer
Cloud-based platforms like NetSuite and Microsoft Dynamics can be fully integrated with your CRM system, meaning your support agents will always have a 360-degree view of your customer.

Your team will have access to all relevant customer information, including activity, orders, invoices, marketing, and support interaction.

This will provide your team with more context to any request and allow them to provide a more personalised response. A 360-degree view of your customer will enable your support team to be prepared and provide a great customer service experience.
Identify risks before they become the customers problem
If your ERP system can identify and resolve any potential issues before they become complaints, you are more likely to have a happy customer. Proactive customer support will allow you to exceed customer expectations and boost your customer relationships.

So, how can your customer service become more proactive? Well, just ask them!

Businesses that regularly check in with their customers can successfully identify areas of weakness and correct them before customers become unhappy and leave. The best way to check in is to collect feedback from your customers. This can be achieved via a web form on your site, or in a marketing campaign.
Improve your customer service process with Nolan Business Solutions
As experienced NetSuite and Microsoft Dynamics ERP implementation providers, we know how important it is to keep your customers happy. If you are looking to implement a new ERP and transform your customer service experience, we have the skills and knowledge to ensure your business thrives.
Contact our expert team today to discuss your ERP implementation.