Intuitively match bank transactions
Advanced Bank Reconciliation (ABR) is an intuitive tool that allows users to automatically match bank transactions within NetSuite.
Flexibility

Allows flexibility with different bank formats as you can quickly change the reconciliation rules for a matching criteria that suits your requirements

Reporting capabilities

Full reporting capabilities that you can gain confidence that your reconciliation process is being handled correctly

Automatic transaction

Automatic transaction matching ensures an accurate and in depth audit trail is created

Side-by-side

View NetSuite GL and bank statement transactions side by side

Auto-generation

Auto-generation of GL transactions, (e.g. Bank charges)

Automatic posting

Automatic posting and allocation of customer payments to invoices

Integration

Supports SuiteGL, SuiteSegments and SuiteCloud Plus

Full support

Full support and advice to users when making the transition to an automated service, ensuring it is a quick and simple integration
Nolan's Advanced Bank Reconciliation Suiteapp is ideal as it imports the statement files and automatically reconciles the transactions on the statement with those in the bank accounts in NetSuite. It supports multi-currency and has flexible, configurable matching rules. All this has resulted in a time saving of around 3 hours per day!
Benefits
Speed up your month end
With user-definable matching and grouping rules, tailored to produce the most accurate results, you can speed up your month end bank reconciliation process from hours or even days to just minutes.
Save your finance team time
Your finance team can now focus their attention on other important tasks. Often bank reconciliations are performed by senior members of the finance team, by automating this task these valuable resources are freed up to concentrate on value adding activities.
Accurate cash position enables better decisions
As soon as the reconciliation is complete, you have an up to date overview of all of your accounts and you can make decisions based on real-time information.
Watch the Advanced Bank Reconciliation overview
Awarded the "Built For NetSuite" Native SuiteApp badge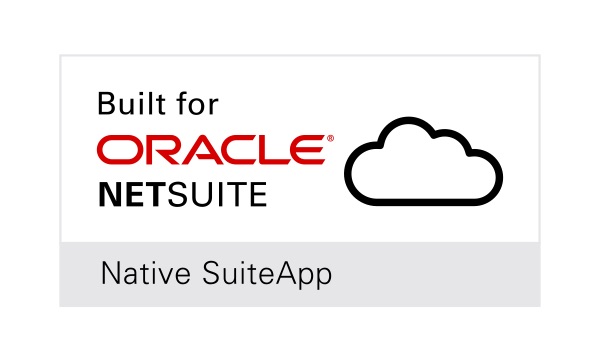 The Built For NetSuite badge is important. It ensures that our SuiteApps are tested and fully supported through the NetSuite upgrade cycles twice each year. The benefit this brings is quality and consistency of delivery to you. We are also an accredited NetSuite Solution Provider and NetSuite Partner.
Request a FREE demo today