4 signs you've outgrown your accounting software: Is it time to upgrade?
by Hollie Mansell on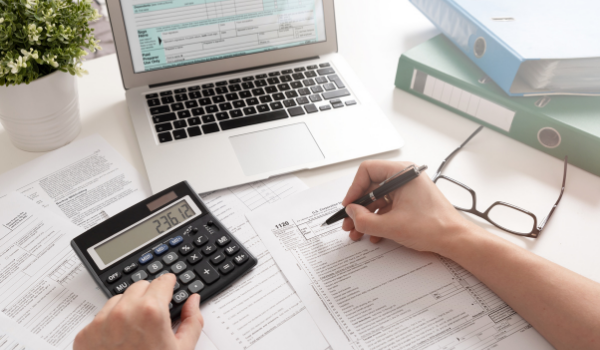 In the early days of running your business, taking a quick and seemingly easy approach to accounting may have made sense. But that same system that once saved you time and money, might just be what's holding you back today.
As the size, pace, and complexity of your business grow, so can the frustrations that come with technology. Moving to a system that better meets the requirements of your business now, and in the future, could be all that it takes to transform your business.
But how do you know when you've outgrown your accounting system? How do you know it's time to move to a more comprehensive solution? And what should you move to? In this article, we explore four signs it's time to upgrade your accounting system and why NetSuite is a valuable replacement.
1. Lack of visibility, data, and reporting
As you begin to take on more business, it becomes more important than ever to establish a clear overview of your customers and gain complete insight into your business processes. As a result, you begin to work more efficiently, can keep on top of day-to-day operations, and ensure everything is running smoothly.
To gain this level of visibility, though, accurate data is absolutely essential. This data must then be reported and presented in an easy-to-digest way, allowing your business to make effective performance-based decisions.
You may find that with your existing accounting software, reporting capabilities are one of its biggest downfalls – and that's when you end up spending more time in Excel than you can afford. More on this in the point below.
2. You rely on spreadsheets
With outdated accounting software, limited functions will force you to spend time using spreadsheets. Whilst spreadsheets are useful in many ways, they aren't supposed to take over your accounting software. So, if you find yourself spending too much time in spreadsheets, there's no better time to upgrade your system.
3. Your accounting software is incompatible with other systems
The larger your business grows, the more likely you are to find yourself leveraging multiple systems for various purposes. Software solutions such as CRM (Customer relationship management) and HRIS (Human Resources Information System) can benefit your organisation and specific departments in their own way.
However, if these various systems can't link up, you could be missing a trick. Think how efficiently you could run the business if your financial software package could work seamlessly with your CRM database or booking system.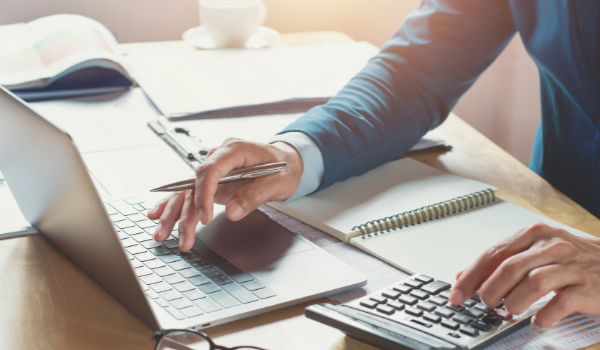 Looking for an ERP partner to support your project?
Our industry expertise helps you get the right system to support your business growth from selection, implementation, training, and support.
4. You require more flexibility
Can your accounting system handle new challenges? Or is it holding your organisation back? If you wanted to access your accounts on the move or collaborate with other users on the system, a basic accounting system likely won't cut it.
More advanced cloud-based systems are flexible by nature, allowing you to assess crucial information from any given location with access to the internet. So, instead of being limited by your existing technology, make use of a system that can adapt to your specific needs - It'll do wonders for your business. 
So, why upgrade to NetSuite?
Whether you're currently using QuickBooks, Xero, Sage, or any other accounting system, here's how NetSuite could become a vital asset to your business.
Valuable data and reporting capabilities
NetSuite uses real-time data and reporting to give your business full visibility of its processes. With user-friendly dashboards and an easy-to-navigate UI, you can easily sort through invoices, customers, and vendors.
NetSuite also gives you the ability to consolidate inventory reports from multiple warehouses as well as multi-entity financials.
Flexibility with integrations
As a highly configurable cloud solution, NetSuite can integrate with many platforms and can be customised to the unique dynamic needs of your company.
Scalability
When the time comes, you can confidently expand as a business and operate in multiple locations. NetSuite offers the following international capabilities:
Pre-configured tax codes and localised reporting in over 50 countries
Cross-border sales and Intrastat reporting across all 27 EU countries
Automatic currency conversions using updated exchange rates
Remote access permissions available with real-time financials
Automation
A key aspect of NetSuite's offering comes with its capability to handle automated techniques. With enhanced automation facilities, you can eliminate manual processing errors, increase efficiency, and simplify operations.
Upgrade from your accounting system with Nolan Business Solutions
Moving from a dedicated accounting system to a full ERP solution is a huge step forward for any business. But the results often speak for themselves. If you're looking to start your migration project and want to ensure it goes as smoothly as possible, contact our expert team at Nolan Business Solutions today. With over 30 years of experience implementing business software solutions, we'll provide your business with the platform it needs to grow.