5 reasons your ERP implementation could fail (& how to avoid)
by Adam Warden on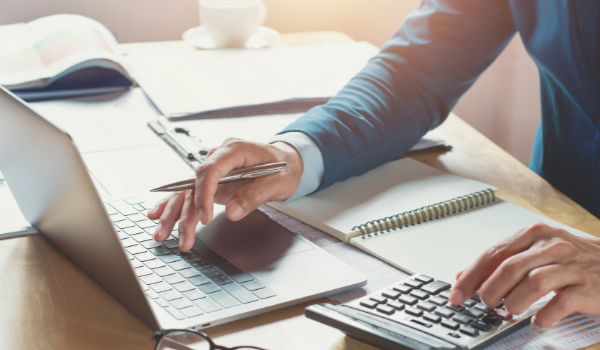 For those that have been involved in an ERP implementation before, you'll know first-hand that it's a big deal. For those looking to implement a new ERP system for their business, you'll likely have a good idea of what's involved.
Within an organisation, there are many pieces that come together to ensure a successful ERP – think of it as a puzzle (just with larger, more complex pieces). From managing resources, both internally and externally, ensuring goals are set and measured correctly, supporting staff with training, preparing important business data, the list goes on.
Because of the complexities involved, it's not uncommon for things to go wrong. In fact, data collected over the years suggests that 50% ERP implementations fail the first time around.
In this article, we explore five reasons your ERP implementation could fail so that you can stay clear of them and make a return on investment.
1. Challenges with ERP data migration
The first reason for ERP implementation failure comes down to businesses not anticipating the time and effort required to migrate their data into a new system. It's not just a matter of moving data over from one to another. You need to make sure it's clean, quality data before entering it into a new system. Otherwise, errors and inconsistences won't be picked up and fixed during the migration process.
Your implementation partner should be committed to helping your business evaluate this data and get it migrated efficiently.
2. Not defining goals
Having lots of ideas for what you want from your ERP system is good, but not turning these into actionable goals is a big mistake. Without defining any goals, it's hard to know what new system has helped your business achieve.
Long before your implementation takes place, you should take as much time as needed to plan, create a strategy, and clearly define your goals. This way, by the time your ERP implementation is complete, you'll have a set of key performance indicators (KPIs) that will give insight into what has been achieved.
3. Too much focus on processes over results
As part of your ERP implementation, you should map out and document any current processes you have in place. However, many businesses tend focus on maintaining these processes, instead of taking a step back to think why they have the processes in place, what the desired results are, and if there are more effective ways to accomplish these results.
Getting hung up on "we've always done it this way" leaves no room for improvement. It's extremely important to keep an open mind and speak freely with your implementation partner about what it is you're trying to achieve. This way, your partner can offer valuable insight into solutions that might work for you based on past experiences.
4. Failure to embrace change
One of the biggest mistakes you can make when introducing a new system to the business is underestimating change. If employees aren't involved in the process early on, have doubts about the new system, and this isn't being addressed, there may be some reluctance to change.
You need your users to be on board and enthusiastic about the new system for it to become a success. After all, they'll be the ones using it day-in, day-out. Make sure they understand how the project will help them and the organisation in the long run, even if it requires extra work initially.
5. Lack of ongoing support and training
The needs of your business and technology solutions change over time, which means your users need long-term support and training. Delivering this will greatly improve how efficiently and effectively your new system is being used, ensuring a maximum return on investment is met.
On the other hand, failure to properly train staff will encourage workarounds and result in unsatisfactory productivity levels.
Ensure a successful ERP implementation with Nolan Business Solutions
At Nolan Business Solutions, we're committed to providing long term ERP solutions tailored to our customers' needs. We're the experts in providing NetSuite and Microsoft Dynamics solutions that help businesses looking to grow.
Our team of accredited ERP experts will develop, deploy, and support your implementation from beginning to end, and after. So, if you're looking to start your ERP implementation journey, we'd love to support you. Contact our team today for more information.