A Real Time View of Your Business with NetSuite

If you're trying to grow your business, it's vital that you have a real-time comprehensive view of your business operations. 
But if you're relying on a variety of unconnected software systems, it can be difficult to tie these sources of data together for a true view of your organisation, leading to inefficient processes and hindering your decision-making. 
A single integrated software platform like NetSuite can provide you with a real-time view of all of your key data, supporting you as you scale your business.
So what should you consider when moving to an integrated software suite? Our handy checklist reveals how a cloud-based platform can help you gain a complete view of your business.
Integration
NetSuite Integrates ERP, CRM, HR, e-commerce, project management, and more all on a single database - so you can follow your processes from start to finish. You no longer need multple systems which struggle to talk to each other, with NetSuite everything is in one place making reporting easy.

Ease of deployment
A cloud-based platform can be deployed easily into new countries; information and process changes can be made affordable and quickly, so everyone can get the information they need without an IT bottleneck, wherever they may be.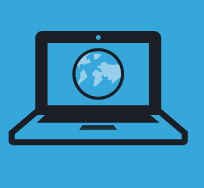 Customisation
NetSuite is infinitely customisable, with the power to customise in the hands of users as well as the IT department, so you can see the parts of your business that you need to. 
Process efficiency
Process automation can be easily delivered on an integrated platform, supporting processes as they flow from department to department and from application to application.

Disaster recovery and business continuity 
Data is stored in NetSuite's secure data centres with state of the art security and back up facilities. Currently operating a 99.98% average uptime, the status of the system can be checked at status.netsuite.com. You no longer need to think about data backups or recovery should you experience a hardware failure, as it is all taken care of for you.