Bringing your accounting processes together
When a customer payment is made in a foreign currency, there may be charges associated with the payment and the actual amount received in the bank account may be different than the amount paid by the customer or invoice amount. These charges may be expressed in local currency. This makes it more difficult to record the payment and charges correctly within NetSuite, requiring multiple transactions or conversions of charge amounts into foreign currency equivalents.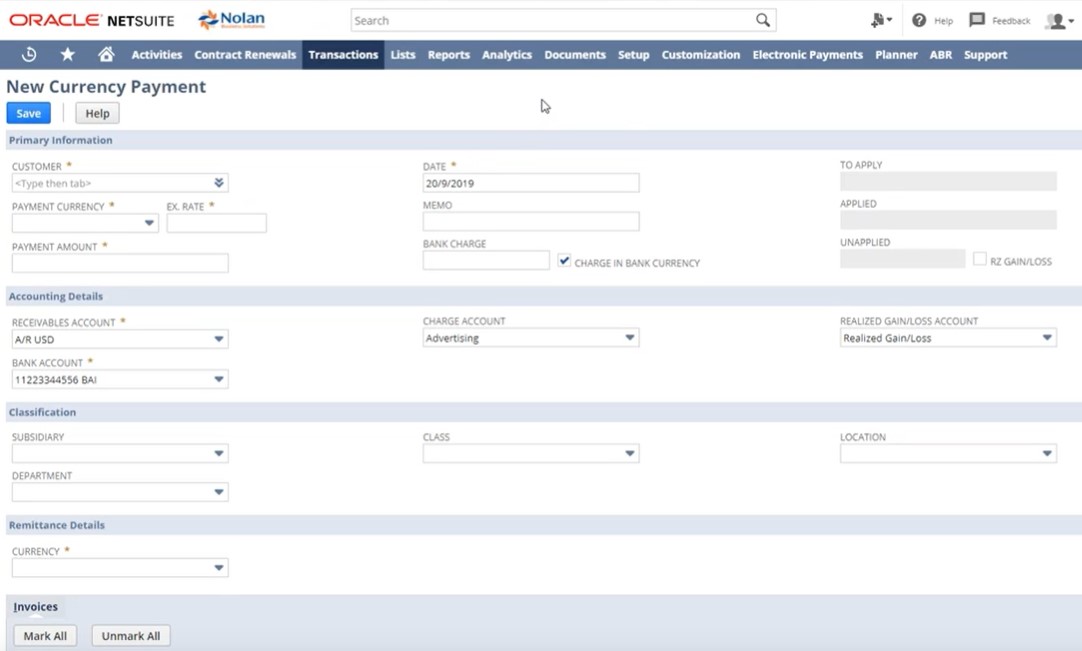 Our Accept Currency Payments is an innovative product, which can process invoice payments in various currencies as well as incorporating the cost difference from bank charges. 
Visit our Accept Currency Payments webpage to find out more.