How Microsoft Dynamics 365 can help your organisation go paper-free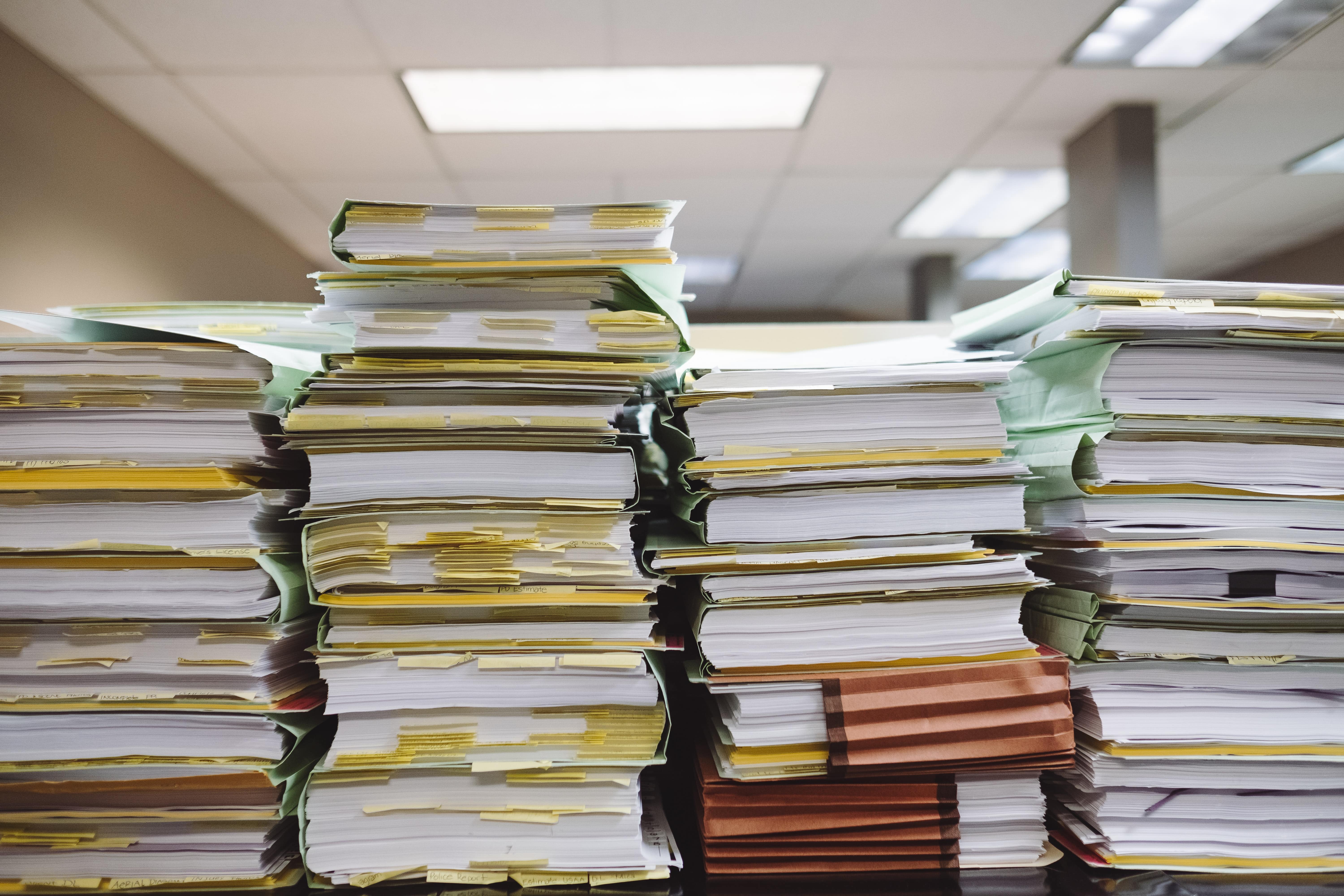 The market for businesses is competitive, and the pressure to continuously improve is felt constantly. From increasing efficiency across the business, to cutting costs and staying eco-friendly, all whilst maintaining a high level of customer service - staying ahead of the competition can be hard work.
However, there are many simple yet effective ways to ensure your business remains competitive, one of which is through the elimination of paper.
Going 'paperless', or 'paper-free' as a business is now easier than ever in 2021. Thanks to the modern advancements in ERP technology, organisations can reap the benefits of a platform like Microsoft Dynamics 365, where a lot of the functionality accommodates paperless operations.
But before we explore Microsoft Dynamics 365 in detail and how it can support your paper-free objectives, here are a few reasons why going paperless is such a great business move:
Save money – Paper, printing, and postage do not come free. Taking documents purely online eliminates these costs and saves money for your organisation.
Save time – Increased efficiencies, processing times, and easier retrieval of documents helps you save time across the business.
Secure storage – Documents filed away physically can be accessed easily and take up office storage space. Instead, use the Cloud to store important documents safely and securely.
Good for remote working – Documents can be accessed from anywhere in the world with an internet connection.
Better for the environment – Using less paper means less waste.
How Microsoft Dynamics 365 supports paper-free organisations
Microsoft Dynamics 365 has been built to allow for efficient, more effective work processes that support paper-free organisations. It starts with simple features that can help with day-to-day tasks inside Dynamics – the "e-mail a link" option allows for the sharing of records without having to print and use paper.
Likewise, the activities scheduling helps you to manage tasks without the need for physical written lists and post-it notes – another easy way to reduce paper usage.
On top of this, Dynamics 365 features a number of more advanced capabilities that further assist going paper-free:
Electronic documents
The easiest alternative to paper is an electronic replacement. Rather than sending a signed document in the post, a file can be shared online. Sending a PDF document by email is now the norm, even for business documents like invoices and credits.
With the cost savings made by eliminating the need for postage, your Dynamics system can be configured to not just send invoices automatically but also attach appropriate documents such as terms and conditions.
Scan and shred
While you can make a valiant effort to stop using paper, you cannot stop others from sending you physical documents. You can however use a multi-functional copier to scan it in as soon as you receive it.
The PDF image is then sent to an inbound document queue in Dynamics, which can be turned into data using add-ons. The document is now stored digitally and can be distributed to whoever needs it.
Also, with the Document Links in Dynamics NAV or Dynamics 365 Business Central option, the PDF image can be attached to a sales order, where it will automatically be transferred to any resulting transactions.
Reporting
Why print a report on paper when it becomes out of date the moment you print it? With the connection of Power BI tools to Dynamics 365, you can benefit from real-time reporting dashboards that can be configured to show exactly what you need, whether that be sales, marketing information, or customer service trends.
How Nolan Business Solutions can help your organisation go paper-free
We understand that every business is unique, and that there is no fixed solution to maximising efficiency, especially with wider business goals. Our expert team at Nolan Business Solutions will work alongside you to really understand your requirements and objectives to help achieve the very best results.
We are here to add the capabilities your business desires, including meeting your paperless needs. For more information on how we could support your business, contact our team at Nolan Business Solutions today – we are more than happy to help.