Nolan Business Solutions at itSHOWCASE in Southampton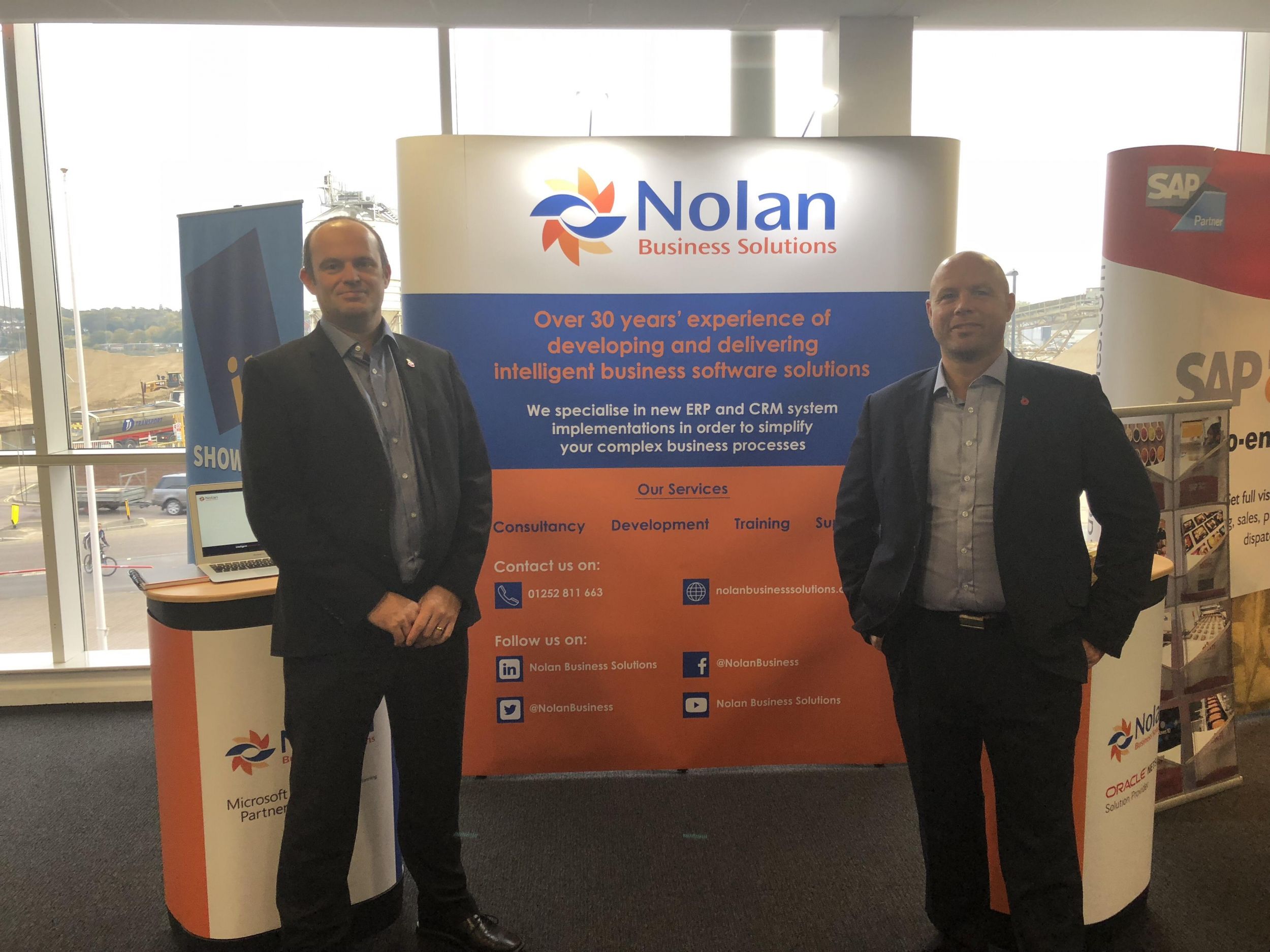 On Tuesday 6th November, Nolan Business Solutions members of staff Mark Hennessy (Sales Director), Colin Smith (Technical Director) and Jeremy Travis (Business Development Manager) exhibited at the itSHOWCASE in Southampton. 
The event is aimed at businesses who are at the start of their Enterprise Resource Planning (ERP) and/or Customer Relationship Managment (CRM) projects and are looking for the best provider to partner with. As a Solution Provider for NetSuite and Silver ERP Partner for Microsoft Dynamics, we are extremely well placed to provide attendees with the best possible solutions for their requirements and we welcomed the opportunity to showcase our products and services. 
Thank you as well to those who came up to the stand and helped celebrate our 30th Anniversary with us by taking advantage of our branded cupcakes! They proved very popular with the attendees and the Nolan Business Solutions' staff!