Microsoft Dynamics 365 vs Salesforce: Which is the better solution for your business?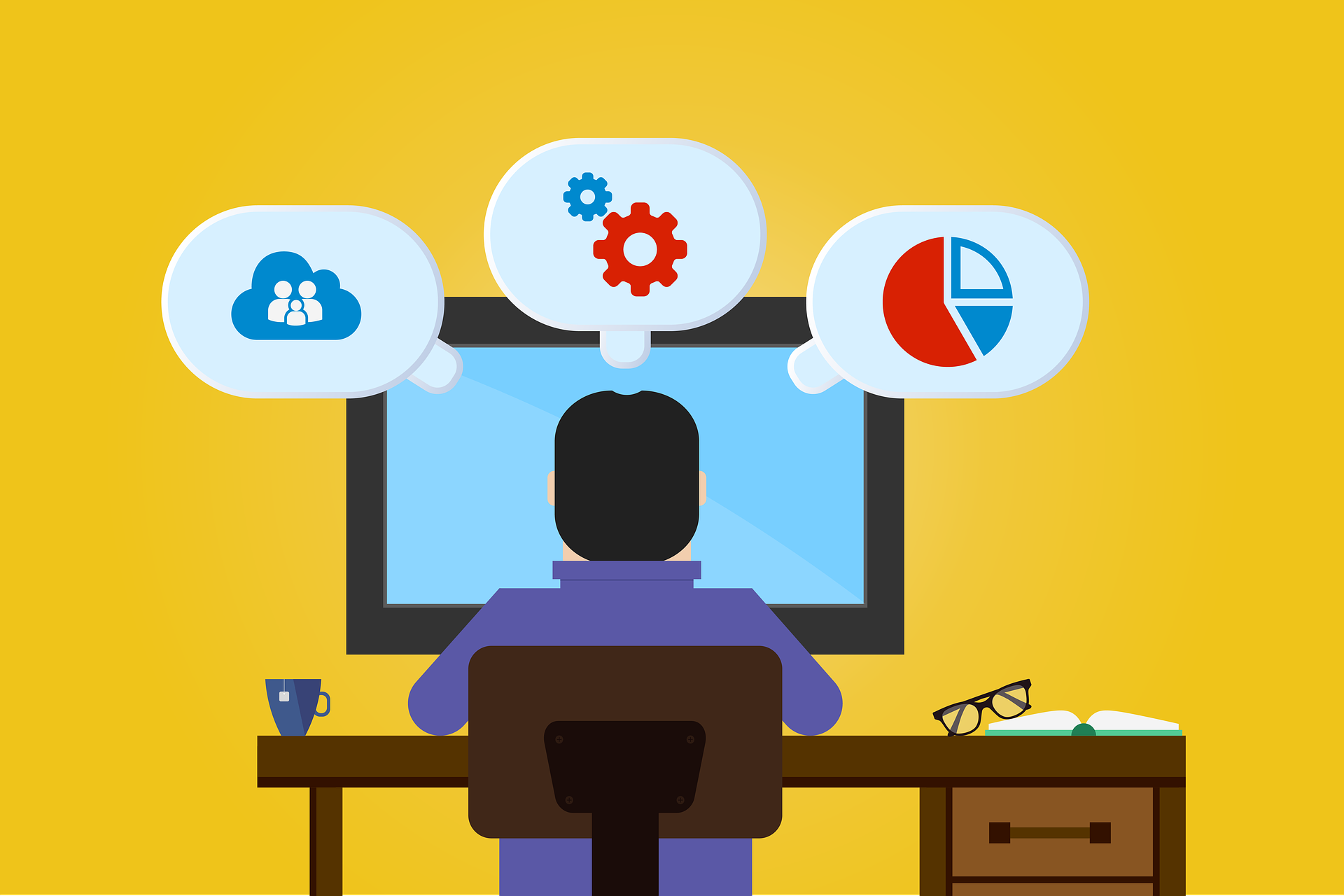 Nike vs Adidas. Arsenal vs Tottenham. Apple vs Samsung. From sports teams through to global brands, our world is full of great rivalries that can spark debates and divide communities.
For the most part, these competitions probably won't impact your everyday life.
However, the software solution you choose for your business can determine how efficiently your team works, the quality of customer service your organisation provides, and whether your business can begin to grow.
So, when it comes to implementing a new software solution, which CRM system reigns supreme?
In this article we explore Microsoft Dynamics 365 vs Salesforce to help you choose the best software solution for your business.
Deployment options
Dynamics 365
Dynamics 365 offers both cloud and on-premise options. For example, features like Sales are available in a fully cloud-based form, whereas other options such as Finance can be available as on-premise. This is perfect for businesses who are undecided about moving all core systems to the cloud.
Salesforce
The Salesforce CRM was built and designed for the cloud. This platform is ideal if your business is happy to store data on a remote server.
Winner: Thanks to its flexibility, Dynamics 365 wins this round.
Integrations
Dynamics 365
Whilst there aren't as many integrations on Microsoft's AppSource, they have been investing heavily in their app connections in order to compete with Salesforce.
Additionally, Microsoft offers more native integrations with their other popular products, including Office 365 and Teams, meaning no connectors are required to integrate the platforms.
Salesforce
With over 3,000 apps, its own partner program and connected platform, Salesforce has the advantages when it comes to enhancing your out-of-the-box software. This is great if your business has in-house developers who want to build custom solutions on the Salesforce platform.
Winner: Although Salesforce offers more integrations, Microsoft's integrations are better. As expert CRM solution providers, we think quality outdoes quantity, so Microsoft wins this one.
AI
Dynamics 365
Ability to spot emerging market trends.
Sales forecasting and predictions.
Based on previous sales interactions, it recommends the next best action points.
Proactive customer relationship health notifications, helping you to manage at-risk deals.
Salesforce
AI learning algorithms that understand unique selling habits, and proactively suggest improvements.
Recommends answers to customer questions.
Recommends next best action points for sales teams.
Recommends marketing strategies.
Although both AI systems are similar, Salesforce's Einstein AI narrowly beats Microsoft. Salesforce's AI uses advanced AI learning algorithms to understand your selling habits, and suggest improvements to your business.
Unfortunately, the Einstein AI is only available as an add-on cost, whereas Dynamics 365's AI features come as a package with the CRM.
Winner: Salesforce wins this round (although you do have to pay extra for Einstein).
Cost
Dynamics 365
Dynamics 365's pricing can seem complex, as it isn't just a standalone CRM - it has ERP apps available too. But, many parties will offer custom pricing based on the specific packaging or number of products being licensed.
Salesforce
Salesforce's pricing can be quite complex too because there are a lot of apps and licensing levels to consider. It's usually charged based on the number of users and features included within the package, though.
Winner: Dynamics 365 wins, as it is much more flexible and cost-effective than Salesforce.
Microsoft Dynamics 365 vs Salesforce: which is the better solution?
After comparing Dynamics 365 and Salesforce in several different areas, it seems like the former came out on top in more categories than Salesforce.
If we're being honest, both platforms offer great features, so we can't say one truly outperforms the other.
The best system for you really depends on what you want from your CRM system. For example, if you're looking for a cloud-only platform, then Salesforce might be the one for you. If your business is already using some Microsoft software, then Dynamics 365 sounds like the right platform for you.
Implement Microsoft Dynamics 365 with Nolan Business Solutions
At Nolan Business Solutions, we specialise in providing tailored Microsoft Dynamics solutions for businesses looking to expand. If you're looking to learn more about Microsoft Dynamic 365, we're here to help. Get in touch with our team of experts today.