NetSuite ERP or CRM: Which is right for your business?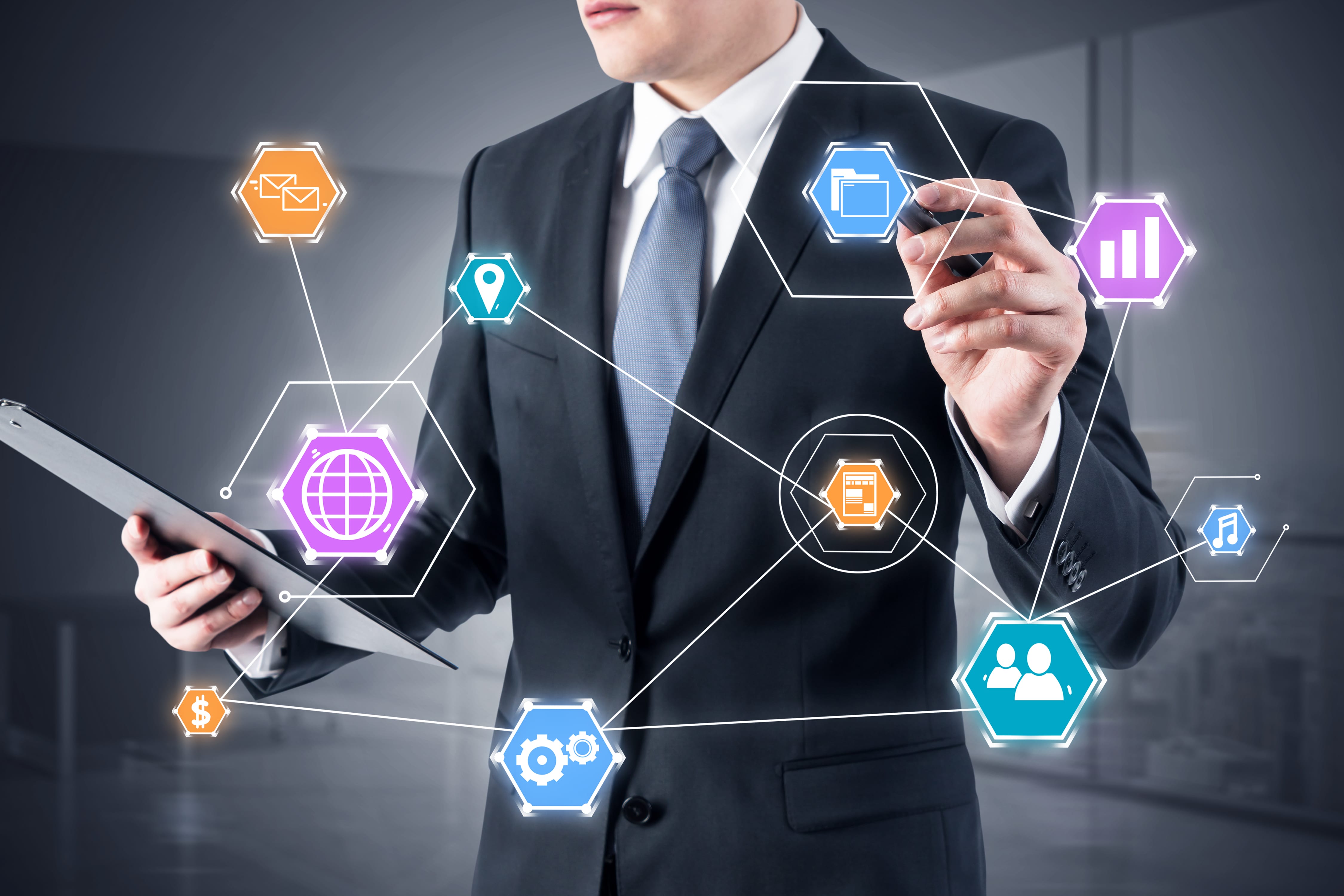 Business looking to grow, automate core processes, and streamline operations typically look at two main software solutions – enterprise resource planning (ERP) and customer relationship management (CRM).
Although unique in many ways, ERP and CRM share several similarities. They both serve as vital data repositories, touch on multiple departments, and are often even built on the same platform.
With this in mind, it can be hard for businesses to know exactly what is right for them and when is best to take that step forward. Here, we explore the key characteristics of both CRM and ERP, how they differ and whether your business needs ERP, CRM or both.
What is CRM?
CRM is software dedicated to managing all the ways a customer interacts with your business. It also supports sales management, delivers actionable insights, integrates with social media and even facilitates team communication.
Essentially, your CRM system records all interactions you have with your customers so that data can be used quickly and accurately to help resolve any issues. CRMs are extremely useful when it comes to spotting trends and analysing important information too.
Benefits of CRM
Following on from the points above, the main role of CRM is to give your business a central repository of all customer data. With this information, you are able to build better relationships, spot consumer trends and improve customer loyalty to support all aspects of your business.
For example, sales reps with a CRM at hand will know whether a customer has outstanding customer service tickets and can respond accordingly to ensure a good relationship.
In short, a CRM provides your business with the data it needs to make better and more-informed decisions across the board.
What is ERP?
ERP progressed from material requirements planning (MRP), which is a way for manufacturers to understand and control all resources needed to run a business effectively.
At its very core, ERP serves as a shared database to all parts of an organisation. It focuses on finances, including accounts payable, accounts receivable, payroll, and financial reporting.
ERP also extends to provide a range of other functions. From inventory management, order management, and supply chain management to human resource management, and even CRM and ecommerce.
Benefits of ERP
The main benefits of having an ERP system come from having a shared database with all financial and operational data. This allows your organisation to produce accurate and timely reports when requested, and provides the information needed to drill down and uncover financial insights without the help of an IT or finance teams. You can then make faster, data-driven decisions that impact the profitability and efficiency across your business.
CRM VS ERP
Now that we understand the core roles and functions of each system, let us take a closer look into the differences and similarities.
The differences between CRM & ERP
While ERP primarily focuses on financial data and your finance department, CRM manages the customer data used by sales and your customer service department. But what does this mean for your businesses bottom line? By making business processes more efficient, ERP reduces the amount of capital spent, whilst CRM works to increase profits by driving greater sales volumes.
The similarities between CRM & ERP
CRM and ERP are both business applications that provide similar outcomes for your business. They both store data, analyse data, and share standardised data throughout your organisation to increase efficiencies and profits.
Do you need CRM, ERP or both?
It all comes down to where your business is currently at and where you are aiming to be in the future. But keep in mind, nearly all growing companies, from small and midsize (SMBs) to enterprises, will eventually need both an ERP and CRM system – or the combination of the two in a single platform.
For instance, if your business is currently manging financials on entry-level tools such as QuickBooks, or even spreadsheets, switching to an ERP could unlock your growth potential. The same goes for managing customer relations too. If in line with your business model, switching from spreadsheets to a more established CRM could do your business wonders.
All in all, you should invest in what will have the most impact on your business. Companies with a small set of high-value customers are likely to benefit from first investing in ERP, while a company with relatively straightforward financials and a large customer base may choose to focus initially on CRM.
NetSuite CRM & ERP from Nolan Business Solutions
At Nolan Business Solutions, we specialise in providing both CRM and ERP solutions for businesses looking to grow. As a 5-star NetSuite Partner and an accredited NetSuite Solution provider, we have the expertise and experience needed to recommend, deliver, and maintain the very best solution for you.
Looking to take a step forward with ERP, CRM or both? Contact our expert team today and we can support you through every step of the way.