SuiteCommerce: The ultimate guide to NetSuite's ecommerce solution
by Hollie Mansell on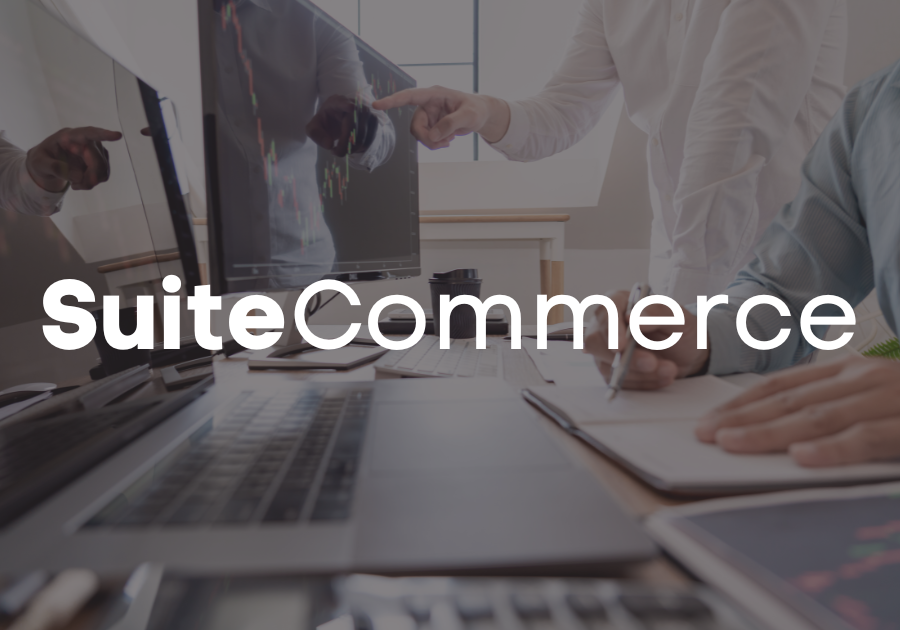 Are you seeking an ecommerce platform that can take your business to the next level? A platform with complete customisation that works in unison with your back end? Then SuiteCommerce from NetSuite is what you need.
In this definitive guide, we cover the basics of SuiteCommerce as well as all you need to know to get started with the platform, including:
What is SuiteCommerce
SuiteCommerce vs SuiteCommerce Advanced
The benefits of SuiteCommerce
Why choose SuiteCommerce
1. What is NetSuite SuiteCommerce?
SuiteCommerce is NetSuite's ecommerce platform and an additional module of the NetSuite product, becoming part of your single source of truth.
With SuiteCommerce, you can set up a fully integrated website into your NetSuite ERP solution that easily adapts and scales as your business does.
It enables you to deliver consistent, engaging, and personalised shopping experiences on any device, anywhere your customers shop.  
2. SuiteCommerce vs SuiteCommerce Advanced
There are currently two types of SuiteCommerce products available: SuiteCommerce (previously known as SuiteCommerce Standard), and SuiteCommerce Advanced. Whilst they do share many similarities, they of course, have their differences.
SuiteCommerce
SuiteCommerce was made available to NetSuite users in 2018 as a lighter version of SuiteCommerce advanced. This new, more lightweight, and more affordable alternative aims to give small businesses the essential features of ecommerce.
SuiteCommerce Advanced
The first version of SuiteCommerce Advanced was launched in 2012, 6 years prior to the now standard version. With SuiteCommerce Advanced, the possibilities are endless, allowing you to integrate email marketing tools or custom merchandising features.
SuiteCommerce Advanced also gives your developer access to the site's source code, so that tailored updates can be made to improve user experience (UX).
The differences between SuiteCommerce and SuiteCommerce Advanced
To begin with, both versions have fully responsive themes, integrate with Google products such as Analytics and Tag Manager, as well as support multiple currencies, taxes, and shipping rates.
All features that are available in SuiteCommerce Advanced are also available in SuiteCommerce. However, the differences lie in the level of control you have over the ecommerce sites.
The biggest worth mentioning comes with access to the source code, which SuiteCommerce lacks. Version updates are also automatically installed with the standard version instead of manually with SuiteCommerce Advanced.
This gives complete control to those who opt for SuiteCommerce Advanced. With full server-side scripting and a more powerful search engine, SuiteCommerce Advanced provides you with unlimited growth opportunities.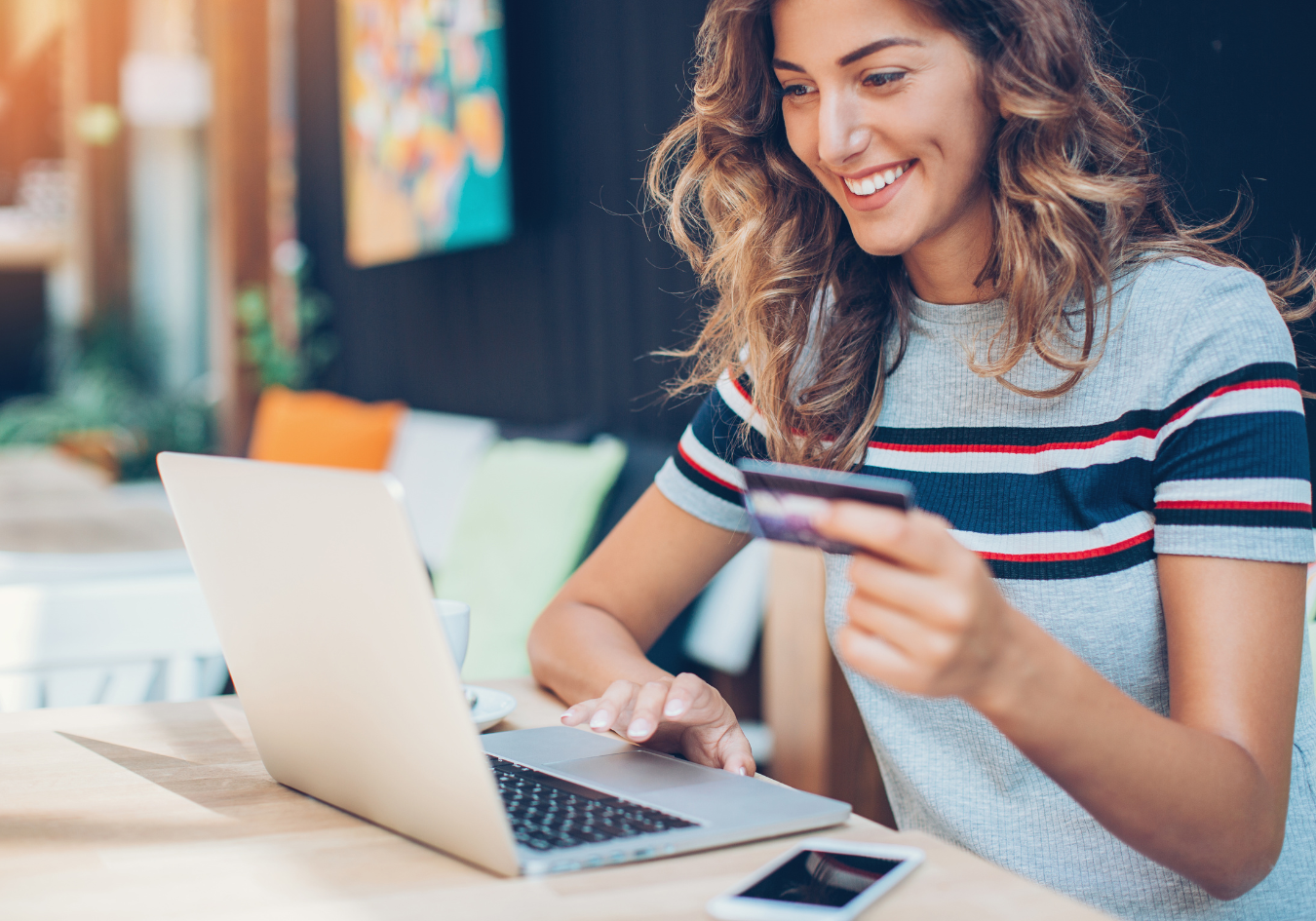 3. What are the benefits of NetSuite SuiteCommerce?
Eliminate integrations – For NetSuite ERP users, SuiteCommerce allows you to unify the front and back-end processes to eliminate ongoing costs of managing integration.
Pre-built reporting – SuiteCommerce provides insight to aid business growth. Using NetSuite's proven KPIs and commerce reports focused on users, you can make data-driven decisions that make a real difference.
Rapid implementation times – NetSuite's ecommerce solution can be set up in less than 30 days for a quick time to value.
Improved data consistency and visibility – NetSuite's ecommerce platform integrates CRM, inventory management, order management and ERP to give a single view of your business. This allows for real-time tracking of stock, customer records, orders, and other important business data for full visibility.
Streamline business operations – With SuiteCommerce, online orders automatically flow into NetSuite for handling in a centralised location. Orders can then be processed quicker and more efficiently, helping you build on customer satisfaction.
Unique shopping experiences – Shopping features, such as product comparisons, social share, enhanced image galleries, customer reviews, and advanced site search make it easy for customers to use your site. SuiteCommerce helps B2B buyers too. With online quote requests, account balances and making payments against invoices, SuiteCommerce offers one of the most robust solutions on the market.
SaaS delivery model – SuiteCommerce delivers a multi-tenant cloud solution, so you never have to worry about migrating your commerce solution again. New features are also easily accessible and made available through software updates.
Responsive design – Responsive web design capabilities allow you to build a device-optimised experience that cater across desktops, laptops, tablets, and mobile devices. Instead of maintaining multiple fragmented systems, you'll have one dedicated platform.
4. Why choose SuiteCommerce?
For customers already using NetSuite ERP, SuiteCommerce allows you to unite all business processes under a single platform – it seems the natural and optimal choice for progression.
As the industry's first integrated cloud business suite, it provides you with all the tools needed to increase revenue, expand as a business, and create an enhanced shopping experience for each and every customer, no matter where they are, or what device they're using.
Make use of SuiteCommerce with help from the experts
At Nolan Business Solutions, we specialise in providing NetSuite solutions for businesses looking to grow. As a 5-star NetSuite Partner and an accredited NetSuite Solution provider, we have the expertise and experience needed to recommend, deliver, and maintain the very best SuiteCommerce solution for you.
If you think your business could benefit from SuiteCommerce, or have any related questions, contact our expert team today. As fresh thinking business software specialists, we can support you through every step of the way.