What are the 5 biggest challenges of ERP implementation?
by Adam Warden on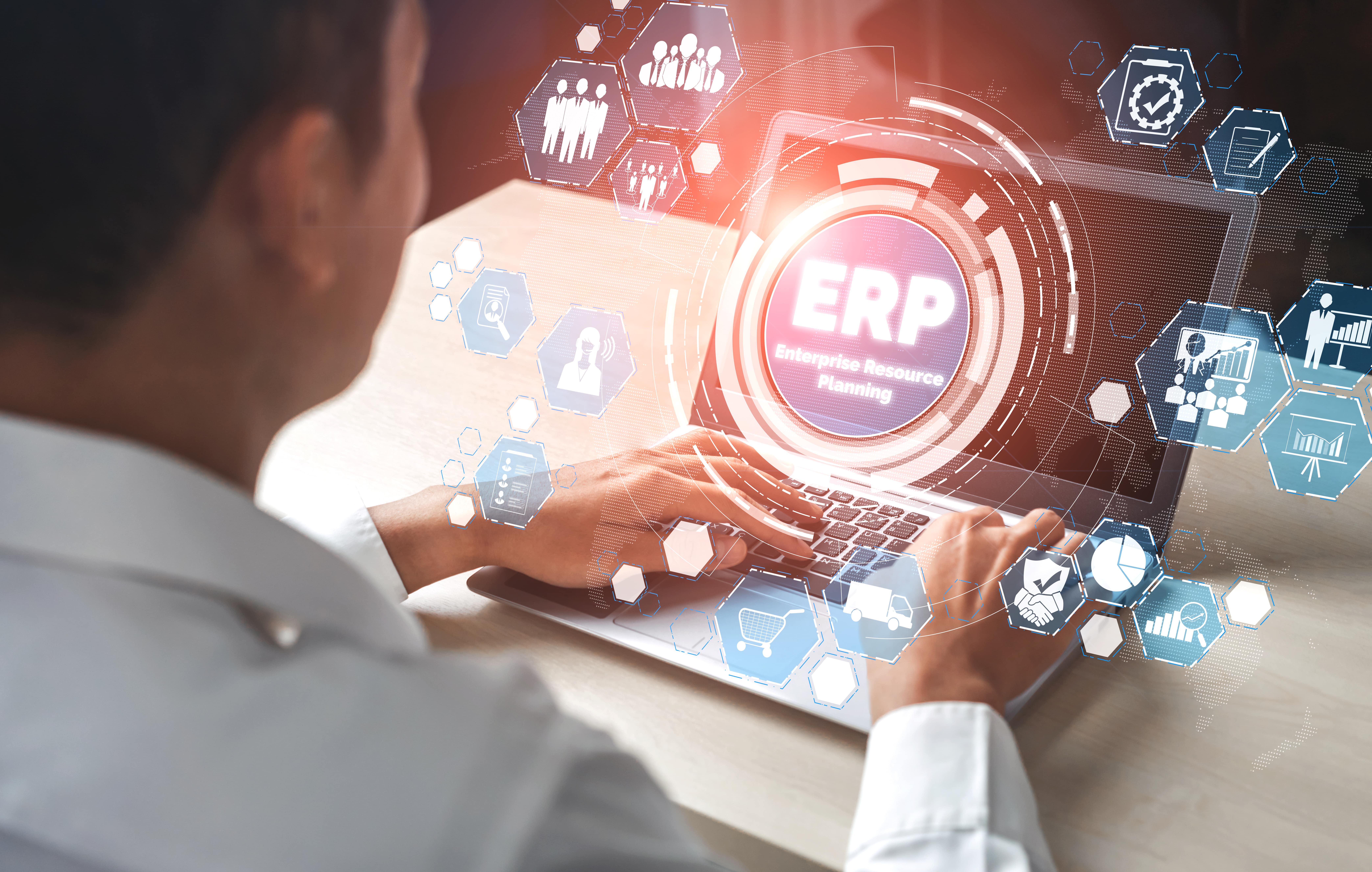 Implementing an enterprise resource planning (ERP) system is a common strategy for businesses looking to improve their operational efficiency. However, these implementations can be complex and challenging, requiring businesses to overcome issues such as cost and complexity, integrations, change management, data migration, and customisation. By addressing these challenges and taking steps to overcome them, businesses can ensure a successful implementation and realise the full benefits of their ERP system.
In this article, we explore the biggest challenges that come with ERP implementation and how to overcome them.
1. Cost and complexity
ERP systems can be expensive, and the cost of implementing an ERP system can be significant - especially for small and medium-sized businesses. Alongside cost, ERP systems are often complex, and require specialised knowledge and expertise to implement and maintain properly. This, at first, can make it difficult for businesses to justify the cost and effort of implementing an ERP system.
To overcome this challenge of cost and complexity, be sure to carefully evaluate the potential benefits of implementing an ERP system and compare the costs of different ERPs to determine the best value. In addition, consider partnering with an experienced ERP implementation consultant to provide specialised knowledge and expertise that will help guide your implementation process from start to end.
2. Integration with existing systems
Many businesses already have a variety of systems and applications in place. So, when it comes to implementing an ERP system, significant effort may be required to ensure it works (and complements) these existing systems. But this can be especially challenging if the existing systems are outdated or have been customised extensively.
To ensure your business can make use of all required systems, working with an ERP implementation consultant is highly beneficial here. By conducting a thorough analysis of existing systems and identifying any potential points of conflict or overlap, as well as developing a detailed integration plan that takes into account the specific requirements and challenges of your business, an experienced ERP partner will leave no stone unturned.
3. Change management
Implementing an ERP system often involves significant changes to the way your business operates, and this can be challenging for employees who may be resistant to change. In order to ensure a successful implementation, it's important to carefully manage the change process and provide training and support to help employees adapt to the new system.
This can be achieved with a comprehensive change management plan that includes all the training and support your employees need. This can include providing guidance on the new system and offering ongoing support and assistance to help employees understand and use the system effectively. Additionally, involving employees in the implementation process can help to build support and buy-in for the new system.
4. Data migration
One of the key challenges of implementing an ERP system is the need to migrate data from existing systems to the new platform. This can be a complex and time-consuming process, and it's important to ensure that the data is migrated accurately and completely to avoid any disruptions to your business.
Developing a detailed data migration plan that includes a comprehensive analysis of the data to be migrated, and the development of custom migration tools and is crucial. Your ERP partner, with the help of specialist data migration software, can help automate the migration process and ensure the accuracy and completeness of the migrated data to your new ERP.
5. Project management
Implementing an ERP system can be a complex and multifaceted project, making strong project management a must for success. Underestimating the importance of project management can lead to dreaded projects delays, as well as budget creep.
To overcome the challenge of effective project management, consider partnering with an experienced ERP implementation consultant who can provide the necessary expertise and resources to help ensure a successful implementation. This should help your team establish clear goals, objectives, and timelines for the project, as well as identifying and managing risks and resources.
In addition to partnering with an experienced ERP implementation consultant, it's also beneficial to practice strong communication and collaboration among all stakeholders involved in the project. This can be achieved with regular project updates, project reviews, and stakeholder meetings. Follow this and you'll be left with an ERP that meets everyone's needs and expectations.
Ensure a successful ERP implementation with Nolan Business Solutions
At Nolan Business Solutions, we're committed to providing long term ERP solutions tailored to our customers' needs. We're the experts in providing NetSuite and Microsoft Dynamics solutions that help businesses looking to grow.
Our team of accredited ERP experts will develop, deploy, and support your implementation from beginning to end, and after. So, if you're looking to start your ERP implementation journey, we'd love to support you. Contact our team today for more information.