ERP partner vs ERP vendor: Which implementation does your business need?
by Adam Warden on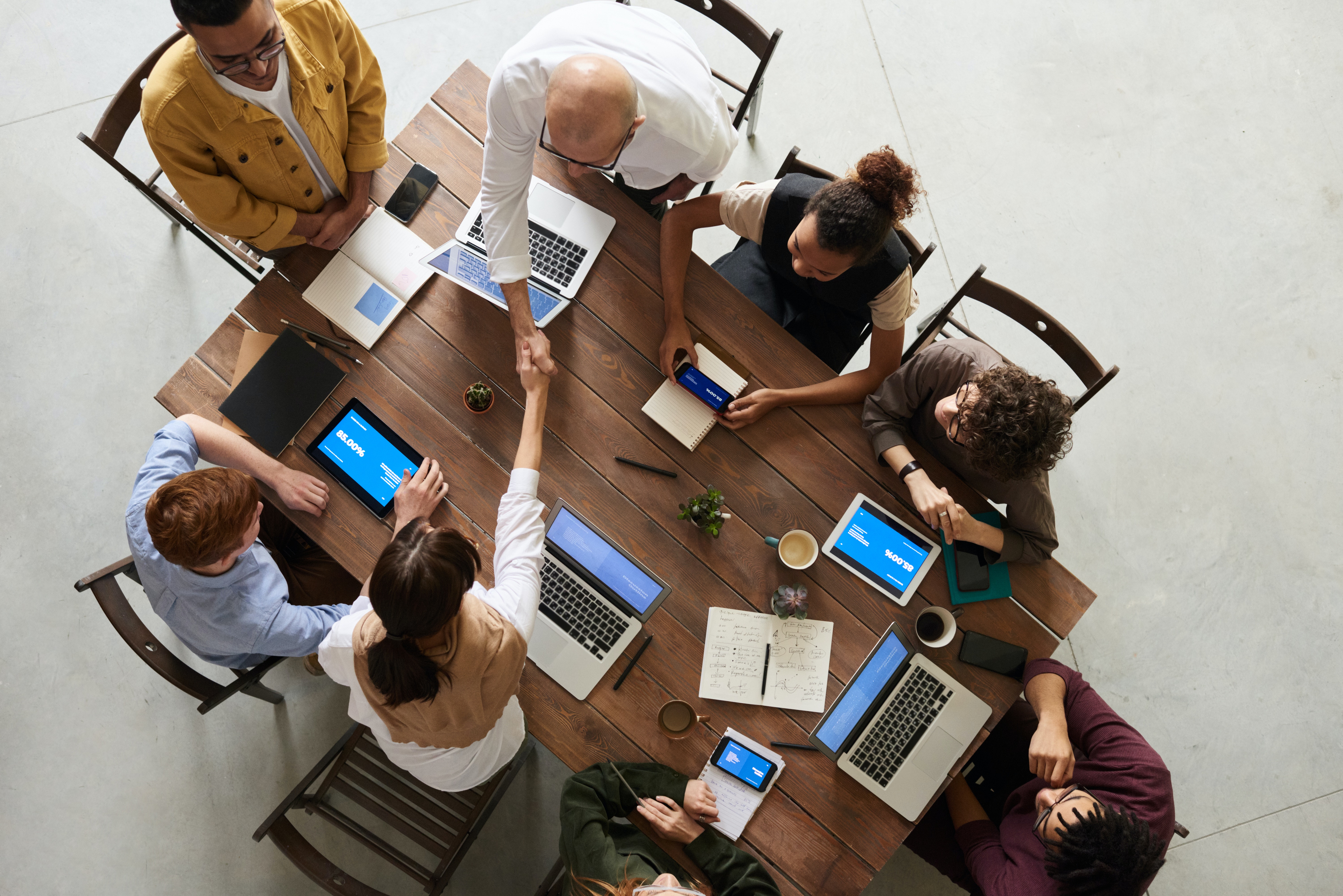 When you begin to lay the foundations of a new ERP solution, it's natural to focus first on your internal stakeholders. From ownership to senior management, sales, and accounting, your team must be onboard for a successful project.
But there's also an external group that plays a huge part in the success of your ERP implementation. Whether that be an ERP vendor or partner, just as much attention should go into evaluating these external contributions as you give to the solution itself.
So with that in mind, should you go to a software vendor directly? Or explore your options with an ERP partner? Let's take a look.
The role of an ERP vendor
ERP vendors are the ones responsible for developing, publishing, and updating the ERP software you choose. They support ongoing product development, including new features, bug fixes and more.
An example of an ERP vendor would be Microsoft. They provide ERP solutions through their Dynamics product range, with the opportunity for customers to come directly to them. But should you go directly to an ERP vendor? What are the pros and cons? And would it be the right call for your business?
ERP vendor implementation
When considering the option to purchase directly from an ERP vendor, it's essential to understand the possible drawbacks to begin with.
First of all, software vendor relationships tend to be quite transactional in nature. This means that you're sold the software and then the vendor implements it with minimal customisation or client input. During this process, contact is usually kept to a minimum. You'll also find that each time you make contact, a different consultant may be assigned to deal with your query – so consistency can be a challenge.
ERP vendors tend to use a 'one size fits all' approach, meaning there may be limited options for your business to tailor software in the way you need. With a software vendor, you may end up having to alter your business processes to suit their solution.
Additionally, support is usually found in the form of a remote call centre, and you may end up speaking to support staff who are only familiar with generic processes, and not prepared for questions surrounding your specific needs.
For businesses desiring a dedicated account manager who can provide end-to-end support, an ERP vendor may not be the best option for you. So, what is the alternative?
The role of an ERP partner
Now we've explored the prospect of an ERP vendor, it's time to delve into the role of an ERP partner.
An ERP partner is a third-party vendor that suggests and sells the ERP software your business needs, and is responsible for the smooth implementation. An ERP partner provides services that you wouldn't necessarily find in packages that come from an ERP vendor.
An ERP partner works with your business to ensure that you choose the right ERP software for your business, they oversee the implementation process, and provide aftercare and support once the implementation is complete.
ERP partners are experts in their field, and will have implemented many kinds of ERP systems across many different industries. When researching an ERP partner, it's beneficial to find a partner with previous experience in your industry to ensure that your implementation runs smoothly and improves efficiency within your business.
Many businesses will contact an ERP partner at the beginning of their implementation research to identify which is the right partner and software for their specific business needs.
Looking to implement a new ERP system?
Why you should work with an experienced ERP partner
When you purchase a software solution through an ERP partner, they will invest the time to really understand your business objectives, before suggesting a solution to meet your specific needs.
Unlike an ERP vendor, a partner will take the time to form a relationship with you and your team to ensure they understand your processes and any complexities that need to be addressed beforehand.
ERP partners are often in the best position to take your business to the next level, by delivering tailored software solutions through long-lasting and cooperative relationships with their customers.
When it comes to actually choosing the right ERP partner to work with, a factor that you should always consider is their experience.
Working with an experienced ERP partner, who has worked with similar organisations in your industry, means they are likely to already have an understanding of the software needed for a smooth implementation, and also the custom industry features needed your business would benefit from.
Learn more about why choosing the right ERP partner is crucial to a successful implementation in our recent article.
Start your ERP implementation journey with Nolan Business Solutions
At Nolan Business Solutions, we're committed to providing long term ERP solutions tailored to our customers needs. We're the experts in providing NetSuite and Microsoft Dynamics solutions that help businesses looking to grow.
Our team of accredited ERP experts will develop, deploy and support your implementation from beginning to end, and after.
If you are looking to start your ERP implementation journey, we'd love to support you. Contact our team today.